BAXMOD Models
1/72 BaxMod Models from South Africa
Producer of 1/72 scale South African armour and European vehicles (Post War)
Postal address: 26 Woodhead Drive Edgmead, Cape Town, 7441, South Africa, (021) 5593094 - (082) 3373629
---
---
Click on the pictures
---
For more information visit "Baxmod" website: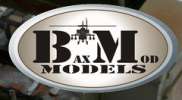 BaxMod Models 1/72 kits

All Current models in the range are produced by means of the best and latest methods available to us. Though all models are of a high standard, we always try to improve our products. Where possible, enhancements will be made available as a kit.
---
Kit Bax72001 - Ratel 20
---
Kit Bax72002 - Ratel 90
---
Kit Bax72003 - Ratel COM
---
Kit Bax72004 - Ratel ZT3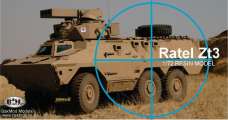 ---
Kit Bax72005 - Ratel 81mm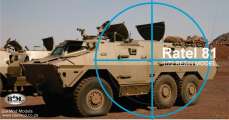 ---
Kit Bax72006 - Ratel LOG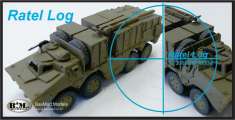 ---
Kit Bax72007 - Samil 20 MK1
For "On The Way's" review of Samil 20, visit:
"On the Way" Website
---
Kit Bax72008 - Buffel

For "Doug Chaltry's / OTW", review of Buffel, visit:
"On the Way" Website
---
Kit Bax72009 - Casspir

Built model by Dirk Schenk
---
Kit Bax72011 - Gecko

For "Erwin Bovyn's / OTW", review of Gecko, visit:
"On the Way" Website
---
Kit Bax72013 - Mfesi
---
Kit Bax72014 - Gepard Conversion set
---
Kit Bax72015 - Bergepanzer (conversion for Leopard 1A5) - (PiPz 2 Dachs)

Model built by Joe Turchick

Comments Joe Turchick: I mentioned that the 300 to 400 bits of white styrene that I added don't show up well against the light blue resin of the Baxmod conversion kit. The decals are custom made by Michel Boer at Black Lion, based on photos in a Tankograd book
---
Kit Bax72016 - Valkiri
---
Kit Bax72018 - 5.5 gun with Samil 100 Gun Tractor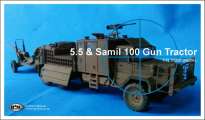 ---
Kit Bax?? - Okapi
---
For more information and newer kits, visit: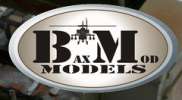 BaxMod Models Website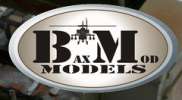 E-mail to BaxMod Models
---
Email to HenkofHolland:
Note:
This website is an extension of my modeling hobby and serves to inform only. It is NOT possible to order merchandise directly from me.
I do not own a (web-)shop. You will find some reliable vendors in the "links" page.

E-mail to HenkofHolland
Note: To become a working e-mail address, replace in email address (at) with @
---
Valid HTML 4.0 Transitional
---
---