Route to visit some Europe War Museums
Gary Zimmer from Australia want to share the trails with you for Europe War Museums he has visited

If you have any further questions please contact Gary at
E-mail to Gary Zimmer
---
Click on the pictures
---
---
The Tank Museum, Bovington, England:
Getting there: Take a train on the Weymouth line, to Wool (a few stops past Poole). Cross tracks, head north on left side of road, take the fork left onto the cycling track over the one lane stone bridge. After 1.5km at the T turn left, there is a sign. Straight on for 2.5km, canít miss it. Open 1000 to 1700 daily in summer. 12 UK Pounds admission.
Bovingtom has an incredible collection, about 200 vehicles on display, including many unique tanks such as A1 Independent, and TOG2. The displays are outstanding. One such is a Centurion cut in half. You can get inside a few of the WW1 tanks. On certain days they may have running tanks. Guided tours are frequent. There is a well-stocked shop and cafeteria.

Tankmuseum Bovington, U.K.

Map Tankmuseum Bovington, U.K.
---
Imperial War Museum, Duxford, England:
From Cambridge Central, train to Whittlesford Parkway, cross tracks and follow Station Road West all the way, it evolves into a bike track and footpath. Look for a huge metal hanger as you cross over the M11 motorway. 3 to 5 hours, 14 UK Pounds admission.
Duxford has 8 hangers along a mile long runway. No.8 features military vehocles, in the rest you will find a Lancaster, Vulcan, Concorde, Sunderland, TSR-2, B-52, SR-71 Blackbird, part of submarine X7 (attack on the Tirpitz), wreckage from Hessís Me110, and even a section of the Iraqi Supergun. Just too much more to list here, truly amazing. Shop and cafeteria on site.

Imperial War Museum, Duxford, U.K.

Map Imperial War Museum, Duxford, U.K.
---
Musee des Blindes Saumur, France:
Getting there: From Saumur station up the hill, cross both bridges and keep going, big roundabout 45 degrees left into Rue de Docteur Bourchard, which becomes Rue de Poitiers which becomes Rue de Marceau. Right into Rue de Pressoir to the next intersection, then Rue de Robert Amy to Place de Poisson Rouge. Left into Rue Fricotelle, right at the next roundabout. Open 0930 to 1830 7 days a week in summer 8 Euro admission, plus 5 Euro to take photos.
Saumur has about 200 vehicles on display, the only remaining French WW1 heavy tanks, plenty of German WW2 machines. There is a shop on site.

Musee des Blindes, Saumur, France.

Map "Musee des Blindes", Saumur, France.
---
Deutsche Panzermuseum Munster:
Getting there: ERIX trains run from Bremen east to Uelzen, and from Hanover north to Buchholz. The lines cross at Soltau. From Bremen trough Soltau, one more stop to Munster Otze. From Hanover take the Buchholz train, change at Soltau. From Hamburg Central take a commuter train to Buchholz, then the ERIX to Soltau. From Munster station, leave through the station building, go left and follow into Wagnerstrasse. Through the intersection with lights and next right, then first left, if you see a cafť the museum is opposite. 7 euros admission, 3 hours to see, 10 to 5 in summer.
Munster features about 70 vehicles, WW2, post WW2 NATO, and Wotan the A7V replica. The cafť across the road (outside the museum) is open for breakfast.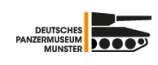 Panzer Museum, Munster, Germany.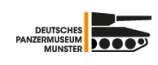 Map "Panzer Museum, Munster, Germany.
---
Arsenalen, Sweden:
Go to Google Maps, find Strangnas and follow the E20 road west to Harad. Before Harad is a junction to route 55 running north to Vanso. Zoom in on the intersection, the museum is there. The images on Google Maps show the museum still had not been finished (it has).
From Stockholm Central take the Eskilstuna train to Strangnas. At Strangnas.station go to bus stop B, the 220 bus goes to Eskilstuna via the back roads (E20). There is a bus stop at the museum. The same bus is the 820 on its way back to Strangnas station. 2 hours to see, 7 euros, open 1100 to 1800 in summer. The museum has about 60-70 displays, including a full complement of Swedish made AFVs, from the M21 (LKII) to the current Strv122.

Arsenalen, Sweden.

Map "Arsenalen", Sweden.
---
Panssarimuseo Parola, Finland:
Getting there: From Helsinki Central take the train on the Tampere line. At Parola station climb up the stairs to Hattulantie road, head west, walk about 5km along the bike path, over the freeway, keep going. 3 to 4 hours to see, 7 euros admission, 10 to 6 in summer. You probably donít want to be in Finland in winter.
Traps for the unwary: Most Tampere trains donít stop at Parola. Travel in the front cars, they drop the back ones off at stations on the way. Trains back to Helsinki stop on platform 1, the western aide or closest to the museum. Typically trains stopping at Parola are 3 hours apart. Get times from the VR (State Railways) office first.
What a place! The Winter War, or Talvisota, is a war that is relatively unknown, yet it changed history. In 1939 Stalin decided on a land grab, Latvia, Lithuania and Estonia accepted terms, but not Finland. So the Soviets attacked Finland with 800,000 men, in what was expected to be a walkover. The Finns, woefully under-equipped and outnumbered, werenít having any of it. The Parola museum has many captured and modified Soviet tanks, their two KV1 tanks, the last BT42, a T50, as well as post war AFVs. There is a complete armoured train. The museum has a shop and small cafť.

"Panssarimuseo Parola", Finland

Map "Panssarimuseo Parola", Finland.
---
Email to HenkofHolland:
Note:
This website is an extension of my modeling hobby and serves to inform only. It is NOT possible to order merchandise directly from me.
I do not own a (web-)shop. You will find some reliable vendors in the "links" page.

E-mail to HenkofHolland
Note: To become a valid e-mail address, replace in email address (at) with @
---
Valid HTML 4.0 Transitional
---
---