Steel72 - Xan Miniatures
Steel72 SCP, C/San Valerio N°5 24401 Ponferrada León, Spain, Phone +34 625 53 15 65, Email: info@steel72.com
Steel72 is in collaboration with Xan Miniaturs

Steel72 is a new company, a result of the union of two professionals with more than 20 years of experience in the miniature and wargame sector. The project consists of bringing the modeling and wargame fans closer to new products, both of their own creation and acquired from other manufacturers, adding a plus in quality, ease of assembly, innovation and originality, all accompanied by an excellent value for money . We count on your support and attention to this project in advance. - Xan & xaby Steel72

Info October 2016 - Steel72 is the new owner of "Vepafigures".
---
Click on the pictures
---
---
Steel72 - Vehicle sets, figure sets & Stowage sets
---
"Steel72"
- The vehicle sets contains a plastic sprue with an "Armourfast" tank, resin stowage and white metal tank commander exclusive of Steel72.
- The figures of soldiers are made in white metal.
- Stowage packs are made in resin.
- All products are supplied unpainted
---
Note: not all available kits are showed, for other kits use links below
Vehicle sets
Kit RUVR001 - Zis-5
---
Kit RUVR002 - Zis-5 Ambulance
---
Vehicle sets - (with Armourfast kit)
Kit S72A014 - Sherman M4A3 75mm
---
Figure sets
Kit FA001 - US tank commanders
---
Kit FG001 - German tank commanders 1
---
Kit FG002 - German tank commanders 2
---
Kit DAK001 - DAK infantry advancing
---
Kit DAK002 - DAK infantry firing/loading
---
Stowage sets
Kit S72SAL002 - Allied stowage set 2
---
Kit S72SG001 - German stowage set
---
Modern Equipment
Kit VM01 - Socom in rest - 4 figures
---
Kit VM02 - Socom in combat - 4 figures
---
Kit VM03 - Infantry in combat - 6 figures
---
Kit VM04 - Infantry in close combat - 6 figures
---
Kit VM05 - Infantry patrol - 6 figures
---
Kit VM06 - CHECK POINT - 6 figures
---
Kit VM07 - SNIPERS TEAM - 2 figures
---
Kit VM08 - Assortment 10 heads
---
Steel72
For more information and/or ordering visit: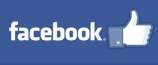 "Steel72 / XAN Miniatures on Facebook
---
For e-mail Henkofholland click button below:
---
---