Valiant Miniatures - Figures 1/72
New manufacturer from the UK - The first figure-sets are available in January 2007
Julian Blakeney-Edwards, Valiant Miniatures Ltd, www.valiantminiatures.com, Tel 00 44 (0)208 874 1838
---
Valiant Miniatures is a new business created to produce high quality 1/72 scale injection moulded plastic figure sets for gamers, modellers and collectors. These are hard plastic figures, manufactured in polystyrene, allowing the figures to be easily glued and easily painted. Additional heads, optional arms and equipment (such as backpacks and weapons) are also provided for simple conversions and adding variety.
---



---
Click on the Pictures
---
Some pictures are taken with permission from www.plasticsoldierreview.com
---
Figure scale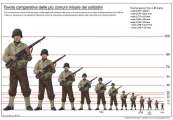 ---
Kit VM001 - British Tommies 1944-45

---
Kit VM002 - Classic German Infantry

---
Kit VM003 - American G.I.s 1942/44

---
Kit VM004 - Germans in Normandy 1944

Painted by Patrick Dauga - ( he note that some figures of this set are bigger then 1/72 - possible more around 1/60)
---
Kit VM005 - German IF8 infantry cart

For an "Cristian Florescu" review about kit VM005 - German IF8 infantry cart visit:

"ww2germans.com website"
---
Kit VM006 - German Paratroops

---
Kit VM007 - le FH18 howitwer and crew

---
Kit VM009 - British 6 pdr and Crew

---
Kit VM010 - German Paratroop Heavy Weapons

---
Dioramasets
RR001 - Rapid Ruin French House / Shop
---
For more information, visit the website of Valiant-Miniatures!!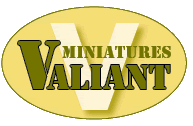 Valiant-Miniatures Website
---
Email to HenkofHolland:
Note:
This website is an extension of my modeling hobby and serves to inform only. It is NOT possible to order merchandise directly from me.
I do not own a (web-)shop. You will find some reliable vendors in the "links" page.

E-mail to HenkofHolland
Note: To become a valid e-mail address, replace in email address (at) with @
---



---