Xan Miniatures
Owner Juan A. Gómez Bautista, Tel . +34 987175566 e-mail: info@xanminiatures.com,e-mail: thebersaglieri@hotmail.com

Xan Miniatures is in collaboration with Steel72

A manufacturer from Spain which made vehicles and figures in the 1/72 scale.
Figures are white metal (pewter)
The vehicles are made in resin, with optional metal parts for improvement, mirrors, antennas etc.
All very quick and easy assembly. These are actually fast Kits for wargaming and collectors.
---
Click on the pictures
---
---
"Xan Miniatures" - Figures
Kit HV1 - Drivers
---
Kit HV2 - Seated soldiers
---
Kit HV3 - AA Crew
---
Kit HV4 - Panzer Grenadiere
---
Kit HV5 - Seated Panzer Grenadiere
---
Kit LFD10 - Quadruple 20mm AA gun with crew
---
Figures - Russia
Kit RKKA1 - Opel Blitz
---
Kit RKKA40 - Opel Blitz
---
Vehicles
Kit V01 - Opel Blitz
---
Kit V02 - Kubelwagen
---
Kit V03 - Zis-5V
---
Kit V04 - Zis-5V Ambulance
---
Kit V05 - SdKfz. 251 with crew
---
For more information visit:
Xan Miniatures
"XanMiniatures" Website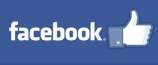 "XanMiniatures on Facebook
E-mail to XanMiniatures
---
For e-mail Henkofholland click button below:
---
---